One way out, no way in, that's how we get overnight results guaranteed to last years.
Pest Proof The Structure
We expertly pest proof your structure, addressing the active problems as well as the common flaws baked into your design.
Install One-Way Doors & Traps
We install one-way self-locking devices on the main access points, allowing pests to exit the structure but not enter. Driven by dehydration, everything from a mouse to large mammals are removed within 24 hours.
Remove Equipment & Start Warranty
Once we are all comfortable with the result, our technicians carefully remove the equipment and pest-proof the access points. Our warranties are all-inclusive and range from 1-3 years.
Active Infestations & Proactive Treatments
We pest proof structures, and remove pests in the process. From new construction to antique remodels, there are baked-in flaws in your design and finishing. Regardless of the state of your structure, you have pests because they have free access through a structural flaw; we fix that, so you don't need pest control.
guaranteed pest proofing services
residential, commercial, industrial
new home buyer inspections
emergency response and spot-treatments
consulting on custom jobs
producing work orders for 3rd party contractors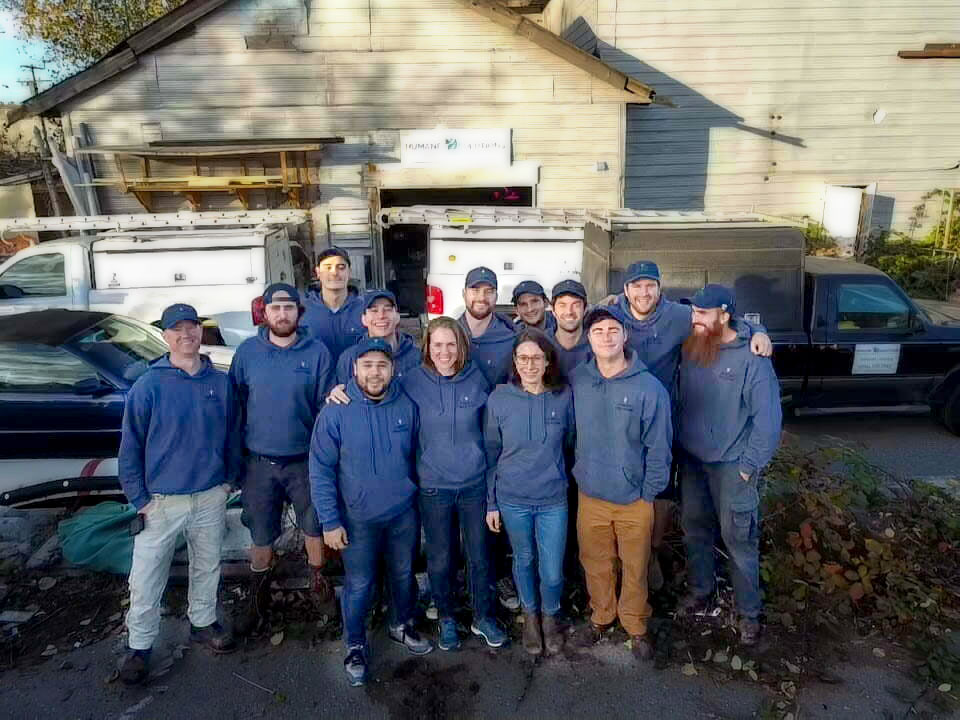 Our parent company Humane Solutions Inc. developed an innovative pest-proofing methodology to fill a critical gap in the pest control industry we saw in Western Canada. After years of failing to meet demand, realizing the demand was in every major market, and how many people were suffering without access to this service, we decided to take it seriously.
Experienced team with expert technicians
1000+ successful projects
Consistent and reliable service regardless of the structure
The only company to pest proof clay tiles!
5-star rated for our service on google reviews
Winner of multiple consumer's choice awards
First and foremost, we promise to our best to consider your situation with fresh eyes. There is a root cause; we will identify it, and that is where your money will be directed. If we are unsure about how to immediately reach a permanent result on your site, that is where our conversation will start. 
Ground breaking methodology, developed over years of research and testing
Proprietary method with great results
Minimum 1-year warranty on all full-scope exclusion services
No toxic poisons, no rodenticides
Does not affect your building's appearance
We have developed the most humane solution to all your pest problems!
Whether you're curious about our services or how we can help, we're here to answer any questions.